A business in Minneapolis that could sport a small in-house IT team will normally need a budget ranging from $50,000 to $80,000. This already includes hiring a specialized technician. One indicator that a business, such as the one you are handling, requires an in-house IT support is when it already has 3 to 50 employees, all working on complex tasks. While having in-house IT allows you to have immediate solutions to your IT issues, however, the upshot can be costly.
One increasingly popular and less expensive option is to outsource IT support to a small business computer support company. This type of company has custom-design support systems to meet the specific needs and not just the general ones. It is crucial to hire a specialized company so that you can ensure that your investment is providing a good return.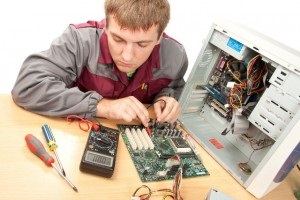 Choosing the Right Type of IT Support
There are many types of IT support in Minneapolis that you need to identify and differentiate before hiring an IT support company. Some IT support systems are designed based on a break-fix principle, in which issues are fixed as they emerge. While this might seem cheaper at first, you oftentimes end up paying more because they do not warn you about potential malfunctions.
There are companies that prefer a 24/7 tech support system in which personnel are available around the clock to deal with IT concerns. Some incorporate such a system with specialized support that handles disaster recovery, backup functions, and other important business applications. What you should get will depend mainly on the specific needs of your business.
Customize IT Support to Meet Your Needs
The support your business needs will be based entirely on its nature and goals. One type of support may be efficient for one but not for another. If you will be outsourcing your IT support tasks, prepare all information the IT support team needs to know about your business. It's in those pieces of information where they can derive an IT support solution that can work best for your business.
IT support providers like RB's Computer Service specializes in designing strategies and solutions that could work well with your budget, too. It's just fair and normal to take finances into account when designing an IT support system. A customized IT support system can also address and prevent issues that arise in your business. You will want an IT infrastructure that will not deplete your wallet on repair, maintenance, and upgrades.
Sources
The Ultimate Guide to Tech Support for Small Business, SmallBusinessComputing.com
Managed IT Services vs. Break Fix: Which is Best for Your Small Business?, BusinessBee.com