Last summer I wrote two awareness blogs about Ransomware and attempted to provide a sense of urgency for local businesses to take it seriously.  A local business in the medical field was hacked and paid a ransom to get their computer network unlocked.   To read them visit these links; http://rbsmn.com/blog/page/5/ & http://rbsmn.com/blog/page/6/.  In this post I'm going to provide two proactive steps your businesses can take to prevent Ransomware from crippling it.  First, you can add a hardware firewall to your network system and second incorporate managed backups.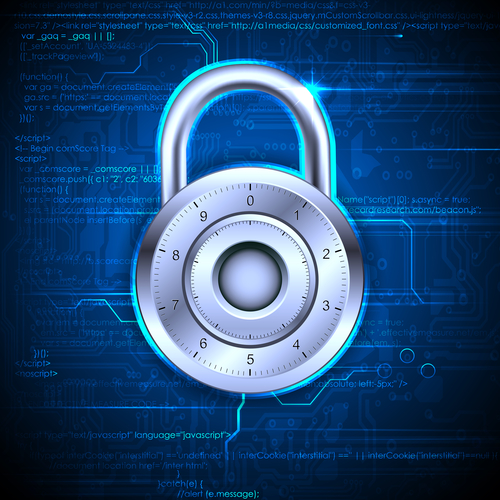 Hardware Firewall
Most business owner and decision makers have heard or know what a firewall is.  But, there is a distinction between a software firewall and hardware firewall.  Nearly everyone has a software firewall, unfortunately that is not the case for hardware firewalls.
A small business firewall software program is installed on each individual PC it's meant to protect.  To safeguard all your company's computers, however, each one must have a software firewall installed.  This can become expensive and difficult to maintain and support (Cisco website, https://www.cisco.com/c/en/us/solutions/small-business/resource-center/secure-my-business/firewall-software.html).
A hardware firewall on the other hand, protects all the computers on your network.  A hardware-based firewall is easier to maintain and administer than individual software firewalls.  Hardware firewalls are typically found in broadband routers (Webopedia, Vangie Beal, The Differences and Features of Hardware and Software Firewalls, June 24, 2010, https://www.webopedia.com/DidYouKnow/Hardware_Software/firewall_types.asp).  For many business owners it is difficult to determining on their own which type of router is the best to meet their needs and how to configure it.  RB's Computer Service can help you with this assessment.  A hardware firewall can help prevent ransomware because it serves as another line of defense, and can restrict both what is ALLOWED to go out of your network system and come in, like an employee's private emails.  Ransomware hackers often use an email ruse as a way into a network.
Managed Backup 
In addition to hardware firewalls, managed backups can also prevent ransomware from crippling your business.  There are a number of options for this, like backing up your network system on your own private servers stored locally at your business.  Or backup your network on secured private server(s) outside your business if you don't have the investment dollars to do it locally.  Either way, RB's Computer Service can help you determine which makes the most sense for you.  With a managed back, should a ransomware hacker lock up your network system, you could avoid paying the ransom and experience minimal down time to business operations.
RB's Computer Service can help prevent ransomware from crippling your business with both hardware firewalls and a managed backup.  But, no single item is bulletproof.  In terms of hardware firewalls, a combination of this running parallel to a software firewall is recommended.  If you need help determining your needs and selecting a program that makes the most sense for your business, contact me via phone or email: 763-441-3884, randy@rbsmn.com.  In addition to ransomware strategies, RB's Computer Service sells the best commercial grade firewall routers, best laptop computers, best desktop computers, business computers, computer parts and computer monitors.  We also provide managed IT services, computer repair, iPhone and smartphone repair and tablet repairs to customers and clients throughout central Minnesota and St. Cloud.