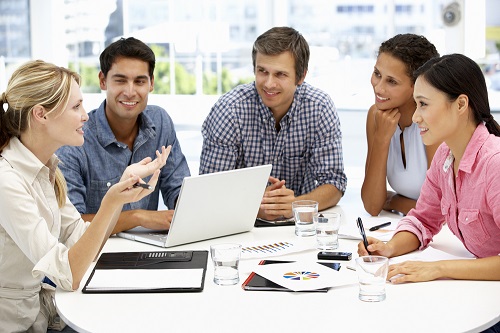 Many customers come into RB's Computer Service looking for help to get their website on the top of the list on Google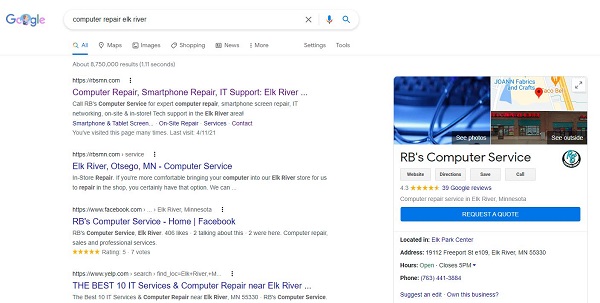 Search. In these situations, we refer them to Social Media MN, a local Elk River internet marketing agency that specializes in SEO, or Search Engine Optimization. There are several reasons for this, but maybe the biggest one is we outsourced our website's SEO to them about 7 years ago and have enjoyed incredible results. Another reason is SEO is specialized. Although RB's Computer Service has a team of skilled and highly trained technicians, our job is to help our customers set up, maintain, protect, and repair their computers, and networks, not find new customers on Google. Moreover, it is one thing to keep current with Windows 10 updates for our customers, but another for Google algorithm changes. One thing we have learned from Social Media MN is that SEO is hard work and there is no "secret code." For example, getting our website found on the top of Google Search was not so hard for a single keyword phrase, but for multiple search terms and multiple cities, we needed some help and turned to Social Media MN.
Google Makes Frequent Algorithm Changes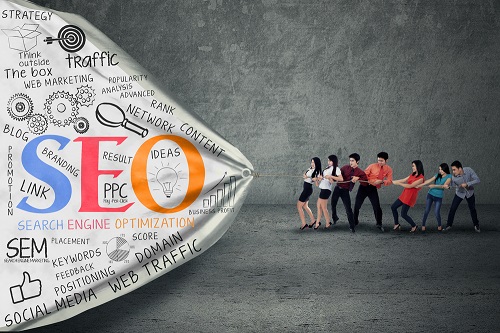 As mentioned above, it is one thing to keep current with Windows 10 updates for our customers, but another for Google algorithm changes. I have heard Google makes about a thousand minor tweaks/changes to its algorithm per year and major updates about every three months. Major updates are called "core updates." Unlike the thousands of daily updates, the "broad core algorithm update has vast implications as it is notorious for shuffling the organic results, causing fluctuations in the organic rankings of websites (Dileep Thekkethil, StanVentures, Google Algorithm Update: Product Review Update 2021, April 29, 2021, https://www.stanventures.com/blog/google-algorithm-update-2019/)." If you use your website as a lead generator, falling off the top of the list on Google Search could have a negative impact on your business overnight. Social Media MN has helped rbsmn.com sidestep these fluctuations on Google Search, and maintain it on the top of the list.
There is no "Secret Code" to Get Ranked on Google
From what we have learned from Social Media MN, there is no secret code to slingshot your website to the top slot on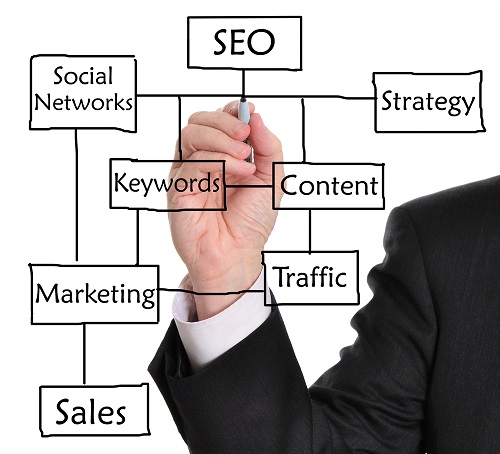 Google. Instead, a good ranking on Google requires adding layers of content (keywords or phrases) coded correctly over time on your website and to other data sources connected to it, such as your YouTube Channel, and Facebook Business Page. In addition, this content (keywords or phrases) cannot be stuffed in overnight to change a Google ranking like turning a light switch on. It takes a plan, knowledge, time, some trial and error, and other things not highlighted here to find a winning recipe. This level of specialization means your office intern or admin, despite being computer literate, is not likely going to be able to deliver the Google ranking results in your business needs. But, outsourcing your SEO to an internet marketing agency as Social Media MN could.
Uncomplicated, Results Driven, Affordable SEO
Social Media MN's slogan is "we get you found and selected on Google by people that don't know your name but need what you do." Over the last seven years working with them, we have experienced these results time and again. Despite the results, another reason we continue to outsource and refer SEO clients to them is they are very affordable and uncomplicated. Like the IT industry, SEO has its own jargon and technical terms. Social Media MN provides us with SEO ranking reports that are easy to understand and verify and they are good at explaining technical aspects in layman's terms.
If you need help with your website's SEO, consider outsourcing it to Social Media MN in Elk River. In addition to SEO, Social Media MN builds websites, does Facebook marketing, and produces cable TV ads and social media videos. They can be reached directly at 763-244-4058. For all your computer needs, contact RB's Computer Service via phone or email: 763-441-3884, help@rbsmn.com. In addition to computer repair, RB's Computer Service sells the best commercial-grade firewall routers, best laptop computers, best desktop computers, business computers, computer parts, and computer monitors. We also provide managed IT services, iPhone and smartphone repair, and tablet repairs to customers and clients throughout central Minnesota and St. Cloud.