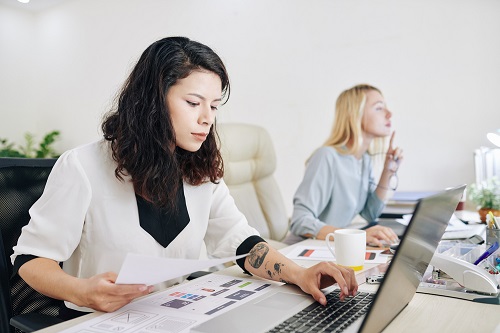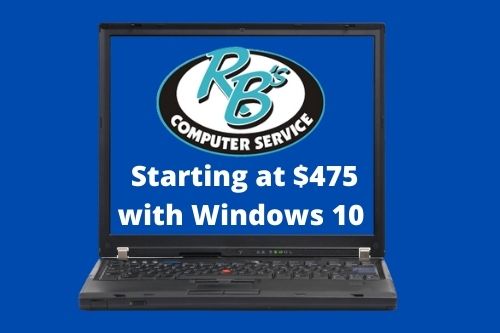 At RB's Computer Service, we were stunned but not surprised to recently read that over 12% of PC users are still using Windows 7, even though Microsoft is no longer providing security updates and security patches for it. Digging a little deeper, we discovered that 12% equals about 100 million PC users (Staff, GlobalStats statcounter, Desktop Windows Version Market Share Worldwide, April 29th, 2022, https://gs.statcounter.com/os-version-market-share/windows/desktop/worldwide). We were stunned because the number was so high, but not completely surprised based on the foot traffic coming into our shop. Every week it seems we run into a customer or business owner running Windows 7 that has been hacked, gets malware, or for lack of a better description, loses control of their computer network. These customers could have upgraded to Windows 10 for the free security updates. They offer a variety of explanations why they haven't, but the general sentiment is that "if it isn't broken, why fix it?" It is true, that you can still use Windows 7 for many personal and business applications. But it is also true you are a shiny target for cybercriminals and malware without security. In this blog, we hope to persuade the "if it isn't broken, why fix it" Windows 7 users in our area to upgrade to Windows 10. To get there, first, we'll highlight the Oldsmar Water Reclamation Facility cyberattack as an example of how easy it is to be a cyber victim running Windows 7. Then we will address some other common objections to upgrading to Windows 10.
Oldsmar Water Reclamation Facility Cyberattack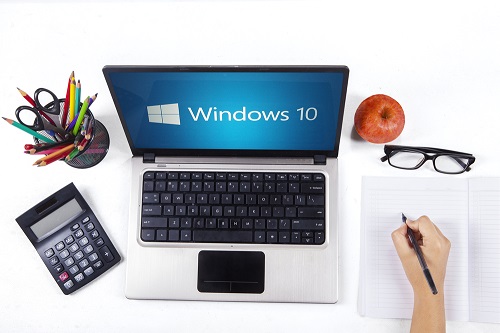 Last year, the Oldsmar Water Reclamation Facility in Florida was attacked by cybercriminals. They attempted to poison the water supply by hacking into the water treatment facility and increasing the amount of sodium hydroxide, also called lye, during the water treatment process. The hackers used a desktop sharing application called "TeamViewer" and hacked a weak password. Then, the hackers exploited their outdated Windows 7 system to bypass built-in security barriers and take control of the system (David Jones, CYBERSECURITY DIVE, Water system hack reveals thousands of organizations vulnerable to Window 7 exposure, February 21st, 2021, https://www.cybersecuritydive.com/news/windows-7-industrial-hack-Oldsmar/595362/). Fortunately, the cyber-attack was detected by other employees on the network to foil the attempt. If you are running Windows 7, consider how this scenario might have played out for you. At Oldsmar, they have employees logged into their network 24/7. As a result, they were able to catch the suspicious activity. Most PC users operating Windows 7 (or even Windows 10 users) don't have someone in their network in the wee hours of the morning to detect suspicious activity. This is where security comes in and why it makes sense to upgrade to Windows 10 today.
With Windows 10, There is No Need for Windows 7
When people hear the word "upgrade" they subconsciously hear "expensive." But the truth is, upgrading to Windows 10 is very inexpensive.
For the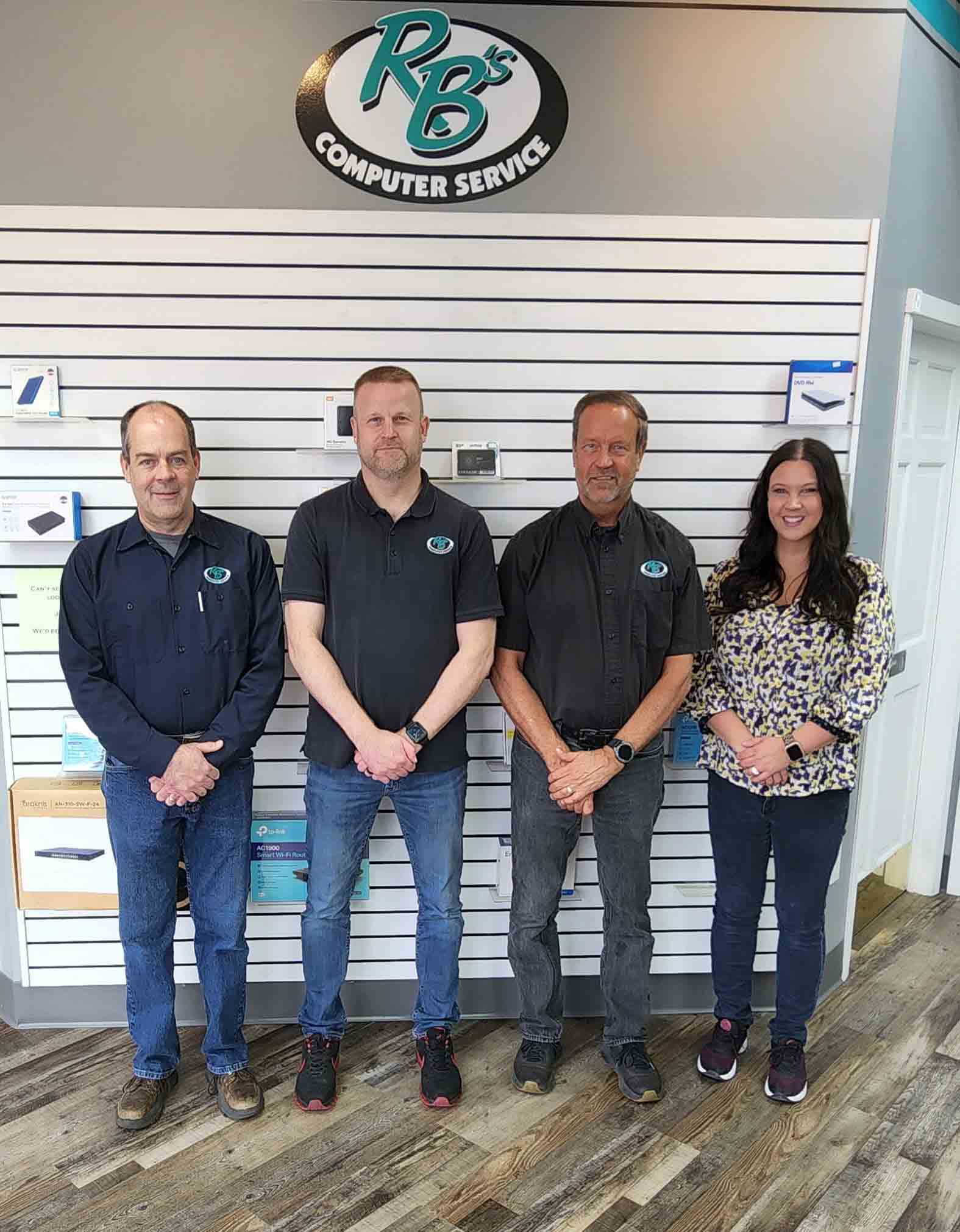 vast majority of personal PC and business users, upgrading to Windows 10 costs less than $200 for that upgrade, depending on the applications you use, as some applications may require upgrading to be compatible with Windows 10 higher security requirements. This can increase these costs, but most of the software that has been purchased in the last 5-7 years will be compatible. Plus, the user experience is pretty much the same. The hardware requirements for both operating systems are almost identical (albeit Windows 10 performs better on additional ram), the security updates are free and updates, in general, are free for most people (Anyron Copeman, Senior Staff Writer, TECH ADVISOR, Why using Windows 7 in 2021 is so dangerous, August 10th, 2021, https://www.techadvisor.com/news/windows/windows-7-2021-dangerous-3807335/). Admittedly, there is some older hardware that won't run Windows 10. But these issues are usually related to the age of your computer or device. This means it is probably time to upgrade your computer too. Fortunately, RB's Computer Services sells commercial-grade previously owned laptops and desktops/tower pc's. These come with Windows 10 installed on them, with pricing starting at just $475.00. In this scenario, you can "kill two birds with one stone." Software compatibility can be a legitimate concern for some users because not all Windows 7 apps will run smoothly on Windows 10. But both are relatively rare. If you run into an issue or want to discuss the software you are concerned about, contact RB's Computer Service today at 763-441-3884 or help@rbsmn.com. We can help you navigate a solution.
Bottom Line
Running Windows 7 without security is like driving a car with burnt-out taillights. For many people, they can still get from point A to point B. But the likelihood of getting rear-ended is great and "yet it's difficult to convey this to users of such systems without it appearing to simply be trying to get them to spend more money (Staff, Security Magazine, 22% of PC users still running end-of-life Windows 7 OS, April 27, 2021, https://www.securitymagazine.com/articles/95089-of-pc-users-still-running-end-of-life-windows-7-os)." At RB's Computer Service, we get it! We offer uncomplicated, results-orientated, and affordable Windows 10 upgrades. And, if you have a very old computer, or device or are running special software, we can help you sort that out too, or offer you one of our commercial-grade previously owned laptops or desktops/tower pc's with Windows 10 installed on them.
For a hassle-free consultation, contact RB's Computer Service today via phone or email at: 763-441-3884 or help@rbsmn.com. In addition to Windows 10 upgrades, RB's Computer Service can help you protect your computer and network from cyber and ransomware attacks. RB's Computer Service sells the best commercial-grade firewall routers, best laptop computers, best desktop computers, business computers, computer parts, and computer monitors. For iPhone, smartphone repair, and tablet repairs, do not hesitate to contact us. We work with customers and clients locally and throughout central Minnesota and St. Cloud.