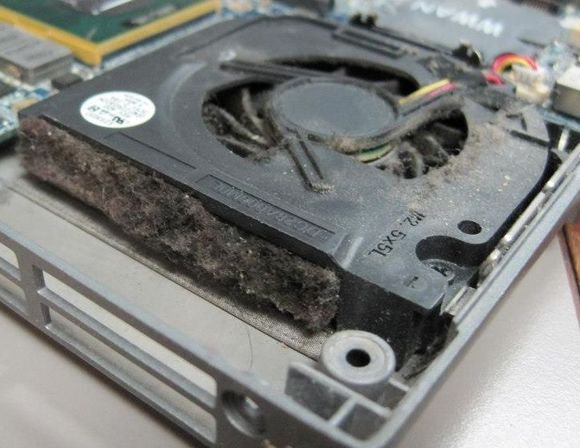 It will provide a long life span and help prevent unnecessary repairs
RB's Computer Service can help. Cleaning the cooling fan in your laptop or tower computer is critical to increasing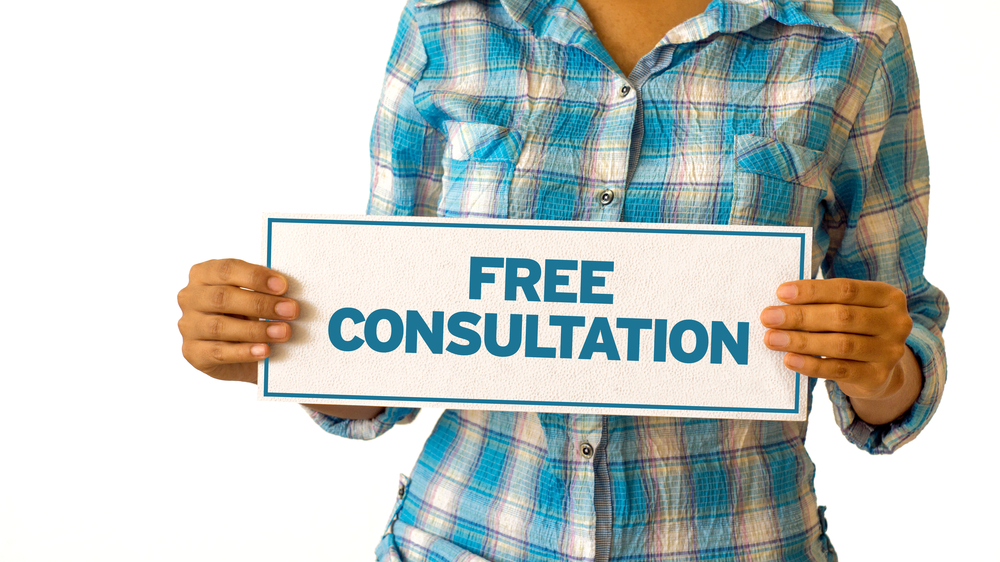 the life span of your computer's processor and computer in general. This essential maintenance task is often overlooked and when action is taken by people, shortcuts like using a compressed air canister to blow out dust and debris seem to be the prevailing method. Unfortunately, using a compressed air canister to blow dust and debris off a cooling fan in laptops only moves it to video chipsets. Like sweeping dust under the rug, this solution only sets up another potential problem. I used the word "unfortunately" above because is it simply unfortunate to see a perfectly good or "newer" computer, both laptops and towers, break down and need repair because they overheated. In the life span of a computer, the cooling fan is a lot like the human heart is to the body. Both are always "on" in the desktop computers and "cycled on and off" in laptops as needed to keep things working. When they get clogged or go down, other systems are immediately affected, but both can be maintained for a long life span.
Alternatives to blowing compressed air
Laptop cooling fans are more difficult to clean than towers because laptop components are compressed in a small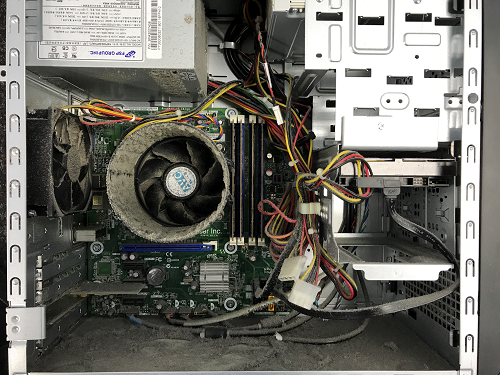 space. But both require a trained eye to avoid blowing dust and debris elsewhere. For laptops, to do it right means disassembling it. On towers, we will pull the side off and clean the various fans inside, and if they prove noisy, we will often recommend replacing them. Laptops require disassembly that can take some time to get to where the area is plugged up. Also, these fans can physically wear out and may require replacement to properly cool.
Inexpensive to clean and replace a cooling fan
Most people get the ducts cleaned in their home once a year, and we recommend the same for their computer's cooling fan. Most laptop and desktop cleanings cost about $99.00, and to replace a laptop fan if needed about an additional $15 to $50 more depending on the availability of the part. Simply bring your laptop or tower to the shop for the most thorough inspection and cleaning. We can also do some software cleanup for you at that time, and make any recommendations we feel would benefit you, without any obligation on your part. In addition to cooling fan cleaning or replacements, feel free to contact us via phone or email at 763-441-3884 or help@rbsmn.com for other computer-related needs. RB's Computer Service sells the Intel Compute Stick as well as the best laptop computers, best desktop computers, business computers, computer parts, and computer monitors. We also provide managed IT services, computer repair, iPhone and smartphone repair to customers and clients throughout central Minnesota and St. Cloud.