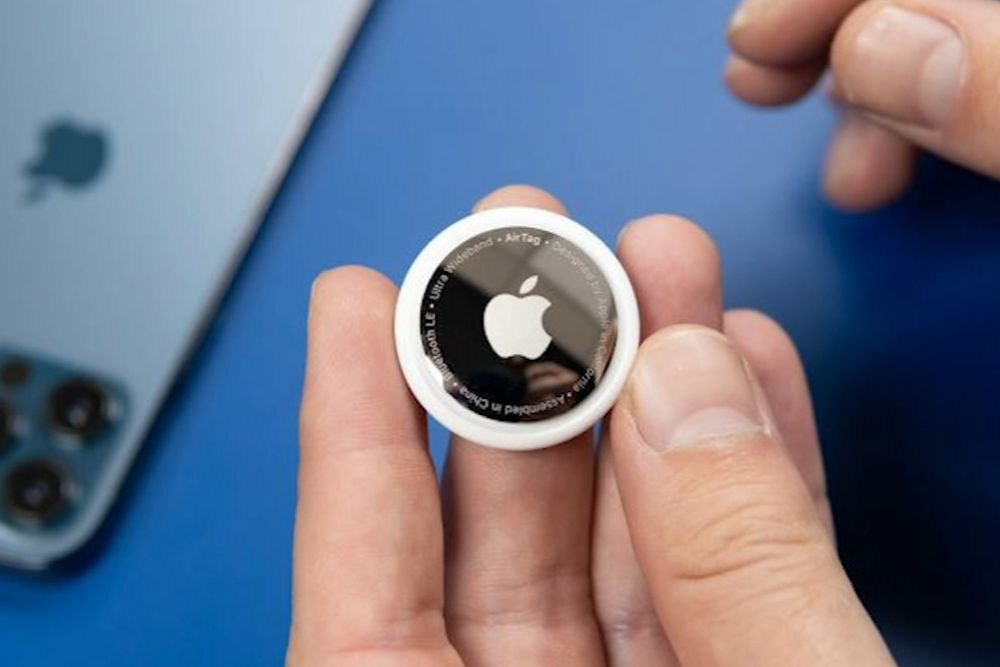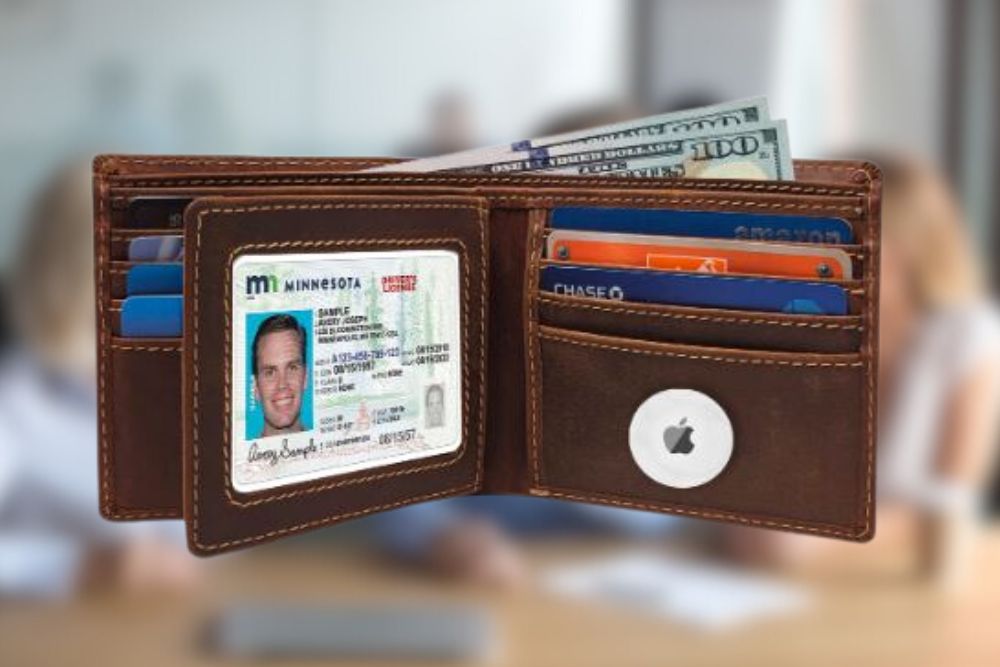 Apple AirTags are a revolutionary technology that allows users to keep track of their belongings like never before. The technology uses Bluetooth and ultra-wideband (UWB) to detect the location of a tagged item, like a wallet or backpack and enables the owner to see where it is located using an Apple device, like an iPhone or iPad. This allows users to locate lost or stolen items with pinpoint accuracy. However, while AirTags can be incredibly helpful in finding lost or stolen items, they can pose some security risks to users. In this blog, we'll look at some of those security risks, but first, let's look at how Apple's AirTag works.
How does an AirTag work?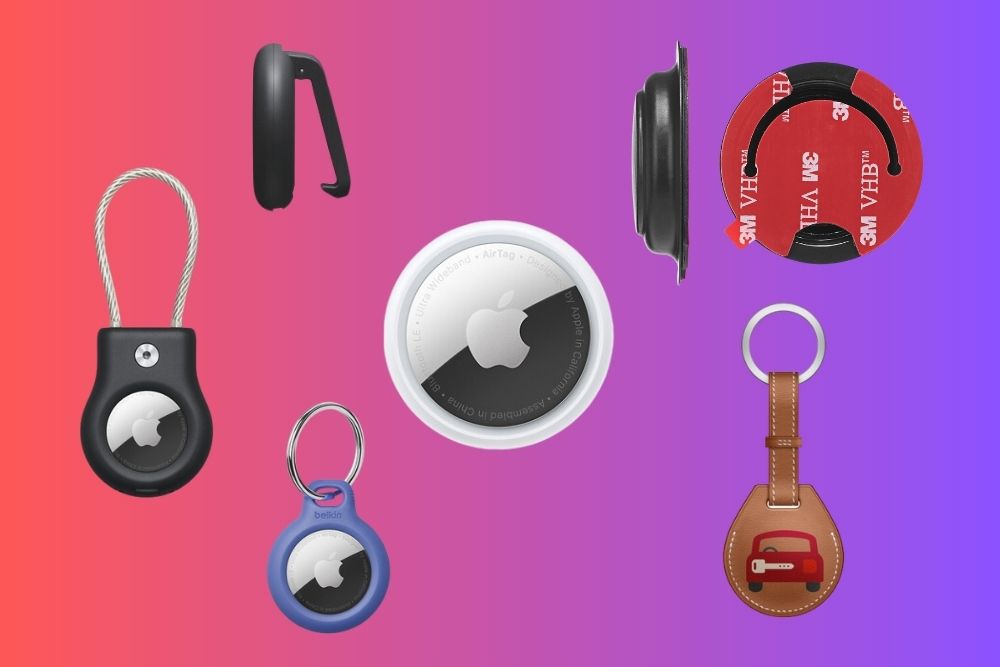 An AirTag is about the size of a quarter, and you can attach it to your backpack or wallet using a keychain loop, a lanyard, or a special adhesive sticker. Using it is relatively straightforward. To get started, you'll need to set it up using an iPhone, iPad, or iPod touch running iOS 14.5 or later. First, open the Find My app and tap "Items" in the bottom-left corner. Select AirTag and follow the on-screen instructions to pair it with your device. Once the AirTag is paired, you can customize the name, assign it to a contact, or assign it to a lost mode.
Once you have set up your AirTag, you can attach it to any item you want to keep track of. When you want to locate the item, open the Find My app, and select "Items." Select the AirTag you want to locate, and the app will show you its current location. You can also ask Siri to "find my [item name]" and it will show you the AirTag's location.
What are the Security Risks of Using an AirTag?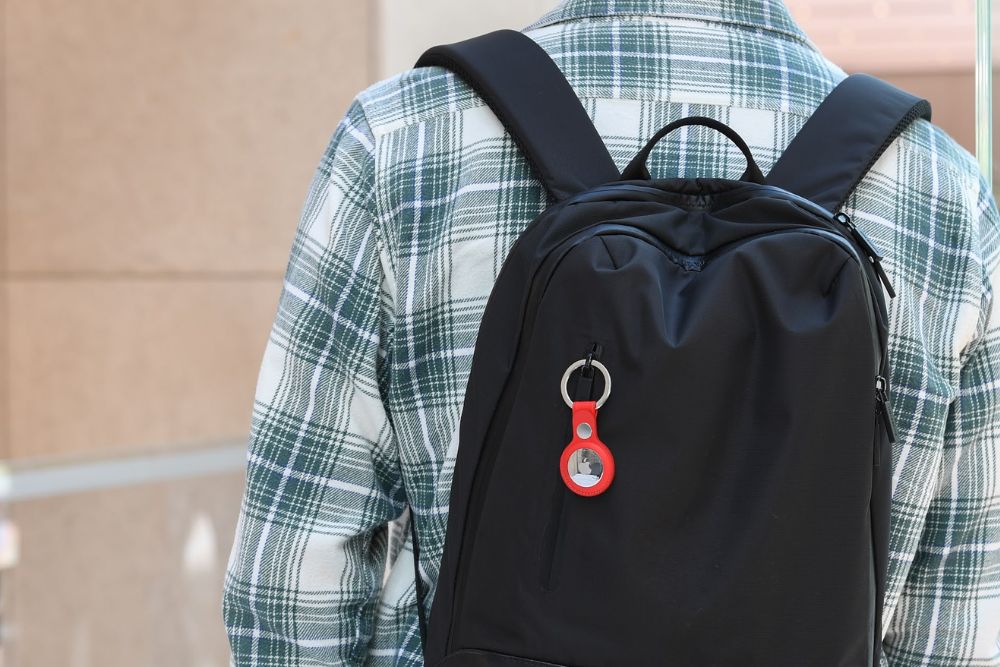 AirTags use ultra-wideband (UWB) technology, which has a range of up to 30 feet. This means that if someone has a device with UWB capabilities, they could be able to detect and track an AirTag-enabled item within a 30-foot radius. This could be used for malicious purposes, such as stalking or invading a person's privacy.
As convenient as Apple AirTags are, they can also be used in ways that can put people's privacy at risk. For example, if you have an AirTag attached to your keys, it could be used to track your movements. Someone could attach an AirTag to your keys, and then track your location without your knowledge.
In addition, AirTags can be used to secretly place AirTags in people's homes. This could allow someone to track a person's movements within their own home, which could be a major violation of privacy. Media reports have confirmed that criminals are using AirTags to burglarize homes. When the planted AirTag(s) leaves the home, the burglars go in.
Finally, AirTags also have the potential to be used as tools for stalking and harassment. If someone has access to an AirTag, they could attach it to a person's car or even to their clothing, allowing them to track their movements without their knowledge or consent. Many incidents of this have been reported in the news.
How to Protect Yourself from Being Tracked with an Apple AirTag?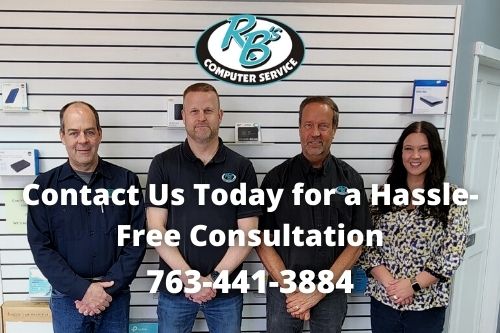 The best way to protect yourself from being tracked with an Apple AirTag is to be aware of the potential risks. Here are some steps you can take to protect yourself:
1. Make sure to place the protective cover on your AirTag. The protective cover helps prevent the AirTag from being activated by other people, and it also makes it more difficult for someone to track your AirTag.
2. Be aware of your surroundings. If you frequently carry items with an AirTag attached, be aware of people who may be following you.
3. Be careful when disposing of old AirTags. If you're no longer using an AirTag, make sure to dispose of it properly. Do not leave it in an easily accessible location, as this could allow someone to access it and track you without your knowledge.
4. Use a passcode on your AirTag. Apple recommends setting up a passcode for your AirTag and regularly updating its firmware. This way, you can be sure that your AirTag is secure and up to date. Additionally, it is a good idea to use an encrypted connection when setting up your AirTag. This will help to ensure that your data remains secure.
Bottom Line
The potential dangers of using an Apple AirTag should not be taken lightly. While AirTags can be incredibly useful for locating lost items, they can also be used to track and monitor people without their knowledge or consent. To protect yourself from being tracked with an AirTag, make sure to use the protective cover, be aware of your surroundings, and set a passcode on your AirTag. Perhaps the best advice to protect yourself from a malicious cyber threat to your AirTag is to practice good cyber security hygiene and use strong passwords.
RB's Computer Service loves helping our customers get new technology to work for them. In addition to securely connecting devices, computers, and tablets to networks, RB's Computer Service provides affordable Managed IT Service Agreements, and ransomware strategies and sells the best commercial-grade firewall routers, best laptop computers, best desktop computers, business computers, computer parts, and computer monitors. If you need help, don't hesitate to contact RB's Computer Service today via email at help@rbsmn.com or call us at 763-441-3884. We also provide computer repair, iPhone and smartphone repair, and tablet repairs to customers and clients throughout central Minnesota and St. Cloud.
References
1. Terrance Gaines. PCMag. Apple AirTags: Everything You Need to Know, May 10, 2021, https://www.pcmag.com/how-to/apple-airtag-tips
2. Shelby Brown. CNET. AirTags, Explained: What to Know About Apple's Bite-Size Trackers. June 4th, 2022, https://www.cnet.com/tech/mobile/airtags-explained-what-to-know-about-apples-bite-sized-trackers/
3. Kaitlin Balasaygun. CNBC. The biggest risks of using Bluetooth trackers like Apple AirTag, Tile, January 14th, 2023, https://www.cnbc.com/2023/01/14/the-biggest-security-pros-and-cons-of-using-bluetooth-gps-trackers.html
4. Apple. AirTag. March 09, 2021, from https://www.apple.com/airtag/
5. Apple Accessories. https://www.apple.com/shop/accessories/all/airtag?fh=b7686f%2B5e624f&f=airtagaccessories&page=1