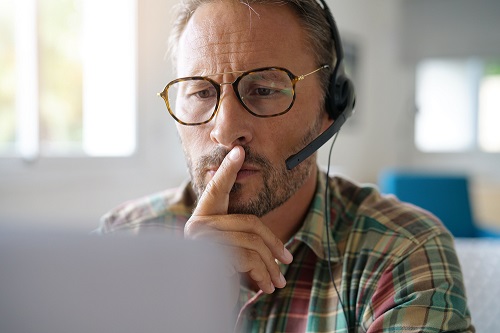 Due to the COVID shutdown, many employees and small business owners are working from home. When "Stay-at-Home" was implemented, most business owners and their employees scrambled to continue operating key functions of their business remotely and with less than ideal computers or a network infrastructure. Although the State is beginning to reopen, it is likely many employees and business owners will continue to operate in part from a home office for a variety of reasons. At the same time, based on news reports, a consensus of medical experts and scientists suggest we will likely see a "second wave" of COVID this fall. As a result, to avoid being caught flatfooted again and operate with flexibility, business owners and employees can plan and implement a blended computer network for the office and home office to maintain a seamless operation. RB's Computer Service can help you set up a network to conduct business securely wherever you are. While RB's Computer Service recognizes that the needs of one business are often different than the next, there are some basic items to consider for most work from home operations. Below is a list to consider.
Securely Access Your Network from Home: VPN's & Commercial Routers
What is a VPN?

The acronym VPN stands for a virtual private network. A VPN is used to establish an encrypted, secure connection between your computer and a server operated by the VPN service. Think of it like a protective tunnel connected to your computer on one end and a server on the other with your data flowing through it. In a professional setting, "this tunnel makes you part of the company's network as if you were physically sitting in the office—hence the name (Max Eddy, PC Mag, The Best VPN Services of 2018, January 31, 2018, https://www.pcmag.com/article2/0,2817,2403388,00.asp ).
When you are connected to a VPN, all your network traffic channels through this protected tunnel, and no one can see your traffic until it exits the tunnel from the VPN server and enters the public internet. If you make sure to only connect to websites secured with HTTPS, your data will continue to be encrypted even after it leaves the VPN. (Max Eddy, PC Mag, The Best VPN Services of 2018, January 31, 2018, https://www.pcmag.com/article2/0,2817,2403388,00.asp ).
Commercial Grade Routers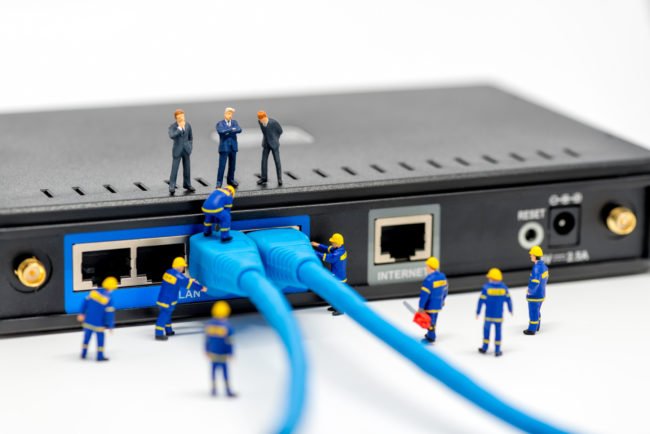 Many small businesses and homeowners use a consumer-grade Wi-Fi router at the office and at home. The only action most small business owners use to protect their business network is to periodically change their router access login, such as a password. This may prevent the next-door business or neighbor from using your Wi-Fi connection, but "a more serious risk is that an online criminal might exploit your poor Wi-Fi security measures and 'listen' to your traffic in order to retrieve sensitive information or take advantage of your network to launch malicious attacks such as Man-in-the-Middle attacks, network sniffing or data theft (Ioana Rijnetu, Heimdal Security, How to Enhance your Home Wireless Network Security, January 18th, 2018, https://heimdalsecurity.com/blog/home-wireless-network-security/)."
Get a Previously Owned Commercial Grade Laptop with an SSD
SSD stands for Solid State Drive. The most glaring aspect of an SSD is SPEED. A PC equipped with an SSD will boot in less than a minute, and often in just seconds. A hard drive needs time to speed up to operating specs and will continue to be slower than an SSD during ordinary use. A PC or Mac with SSD boots almost instantly, launches, and runs apps faster, and transfers files faster. The extra speed may be the difference between finishing a task on time or not (Joel Santo Domingo, PCMag, SSD vs. HDD: What's the Difference?, June 9, 2017, https://www.pcmag.com/article2/0,2817,2404258,00.asp
RB's Computer Services sells previously owned commercial-grade Lenovo, HP, and some Dell laptops, and come standard with an SSD. They truly give brand new laptops a run for the money in both price and reliability, with some added incentives. Prices start at $395. In addition to price, some added benefits include:
• Our laptops are commercial units not consumer scaled-down units.
• Many laptops we supply have docking port options so that you can purchase a dock and use this laptop as a regular replacement for a tower.
• All laptops are data scrubbed before we sell them.
• Because we sell commercial-grade laptops, they are not pre-loaded with junk software.
• 30 Day Warranty.
• Fast: includes a standard SSD (Solid State Drive)
• Includes Windows 10 Pro Version
VPN's, commercial-grade routers, SSD's and previously owned commercial-grade laptops are some of the basic items to consider for working from home securely, seamlessly, and with flexibility. Most laptops at home are consumer-grade and do not have the "power" to interact with an outside network. Thus, when you consider price and the benefits, our previously owned commercial-grade laptops are a great opportunity for most business owners. RB's Computer Service recognizes that the needs of one business are often different than the next. If you have a question or a need to discuss your situation, contact us today via email at help@rbsmn.com, or call us at 763-441-3884. In addition to work for home solutions, RB's Computer Service offers Ransomware strategies, managed IT services, and virus and malware removal services. We sell the best commercial-grade firewall routers, best laptop computers, best desktop computers, business computers, computer parts, and computer monitors. We provide iPhone and smartphone repair, and tablet repairs to customers and clients throughout central Minnesota and St. Cloud.